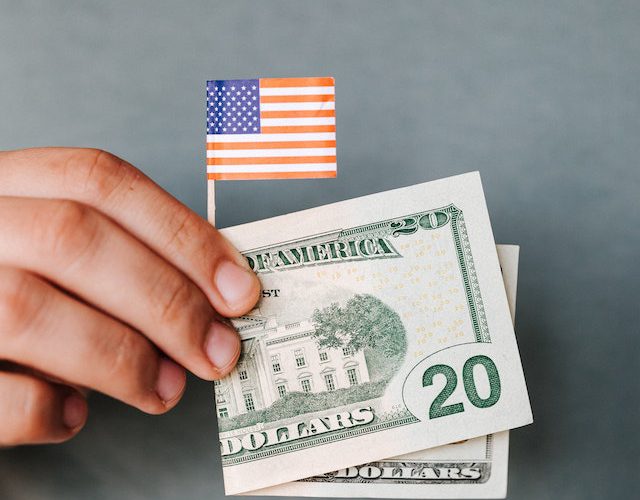 Feeling underpaid lately? That may be a sign that you are. And that's no way to spend Independence Day, or any day. Perhaps you're already on the ball, looking for a more fulfilling, higher paying job. Keeping your eye out for something better is probably a good idea!
But in the meantime, it may be time to ask for a raise. Many workers have never done so in their lives, in part due to their discomfort with the conversation. This summer, set yourself free from your underpaid situation – and confront your fear of asking for more money for a job well done.
When Is a Good Time to Ask for a Raise?
When it comes to asking (and getting) raises, timing does matter. Monster.com, an online job board, offers numerous scenarios that are all potentially great moments to have this important but sometimes difficult conversation:
You aced a performance review.
The company you work for is experiencing strong earnings.
You achieved something important at your job.
You're taking on more responsibilities at work.
You just hit the one-year mark.
You got a promotion – but no raise.
You got a job offer from somewhere else.
There may be other opportune moments, as well. That said, it's up to you when to broach the topic. If your gut is telling you the timing is right, go for it!
List Your Accomplishments – and Prepare to Talk About Them
One thing you don't want to do is waltz into your boss' office unprepared. One of the best ways to convince someone who may be on the fence about your performance is to bring the receipts. Not little pieces of paper, but concrete evidence you're doing a good job. Spend a few minutes listing them beforehand. You might want to practice telling a friend or colleague what's on your list. That way you can receive constructive feedback that might improve your chances.
As for what to include in your list, CFSC has some thoughts:
Include data, whether it's the number of people you've trained or how many clients you handle in a week.
Provide time frames showing how your workload has grown in the last six to twelve months.
Mention a competitive salary or wage for similar jobs elsewhere.
Talk about your work goals and how they will benefit the company.
Show confidence! If you're asking for a raise, go into that meeting knowing you deserve it.
Feel free to include statistics such as the fact that pay increases typically range from 3% to 5%. And that's in a non-inflationary economy!
Know the Amount You're Asking for
For some folks, simply asking is the hardest part. You don't want to lowball yourself, but asking for too much can be a turnoff to whoever is making the decision. As a general rule, you want to measure standard wage increases in your industry against your performance. The longer you've gone without a raise, and the better you've performed, the higher the increase can climb. However, if not much has changed and you simply believe it's time, your request should reflect that reality, as well.
Try Not to Be Emotional & Be Prepared to Compromise
Certain conversations at work can bring up unexpected emotions. Maybe you feel underappreciated or are afraid of making the rent. Even though these feelings are completely understandable (and common), you're better off working them out away from work. Showing calmness is a part of confidence and may inspire your supervisor to see you in a new light.
However, even if the boss agrees, they might have budget constraints that keep you from getting everything you want. Prepare in advance to compromise on a number that works for both sides.
Use Smart Financial Service to Help You Manage Your Money
Even if you don't get the raise, having the conversation can be good practice. Next time it will seem less scary, and that might help you get more dollars in your pocket!
When you're not raking in all the dough you want, it's even more important to be smart with the money you have. Community Financial Service Centers (CFSCs) throughout much of the country are a highly convenient place to accomplish all kinds of important tasks, all under one roof:
Send Money Transfers
Pay Bills Electronically
Load up your Prepaid Yes Debit Card
Handle Auto Title & Registration
Take Care of Small Business Administrative Needs
Ready to liberate yourself from money anxiety? At CFSC, we understand that getting a raise is just one of many concerns our customers deal with. Find the nearest CFSC location to you and stop on by to take advantage of our many other services today!