It's More Than a Job, It's a Career
Are you reliable, motivated and enjoy working with people? If so, we're looking for people like you to join our CFSC family! With approximately 175 locations nationwide, we are always looking for talented people to join our team. CFSC is an equal opportunity employer, we train our staff and offer a competitive salary and benefits package.
Essential Responsibilities
Possess the eagerness to provide exceptional customer service.
Display a positive attitude at all times and show the willingness to go the extra mile for the customer.
Show problem-solving skills by remaining professional at all times and all situations.
Motivated to drive sales by educating customers on all products and services and possessing the knowledge of the products and services.
Consistently adhere to Company Policy and Procedures as set forth to ensure a well run and safe working environment.
Arrive ready to work at your scheduled time.
Store housekeeping and cleaning.
Cover shifts needed to maintain maximum service levels.
Provide constructive feed back to managers.
Meet assigned sales goals as issued by management.
Requirements and Qualifications
Prior Customer Service Experience
Cash Handling
Honesty, Reliable, Dependable, Flexible and Punctual
Ability to follow instructions and take direction
Computer Skills
High School Diploma or GED
Employment Benefits

Paid Training—Orientation and advanced Trainings
Paid-Time-Off—during first year
3 Salary Merit Reviews—during first 22 months
Bonus Eligibility
Leadership Training—Career Pathing
Flexible Schedules—Days, Nights, Weekend and Holiday hours
Medical and Dental Benefits—after 90 days
Free Life Insurance—after 30 days
Matching 401-K Savings Plan—after 1 year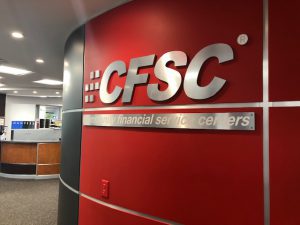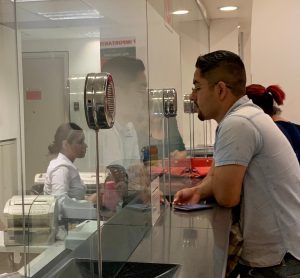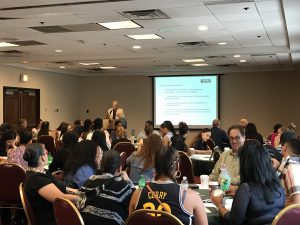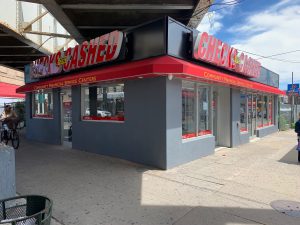 An Equal Opportunity Employer
Since 2003, Community Financial LLC has supported communities and residents by providing financial services locally and conveniently through branded CFSC retail stores locations. Our customers look to us as their trusted resource to support their daily financial needs. CFSC originated as a family owned and operated organization in Chicago, IL in the late 1930's. Today, CFSC is a third-generation company, with approximately 200 locations in twelve states with the same family-focused philosophy demonstrated in many areas and aspects of our company, particularly extending to our customers who entrust us to support their daily financial needs. With over 600 employees, we are proud to say that an average of 85% of our management team has been promoted from within. We train our employees to take on leadership roles as we grow as a company. Our Family Philosophy, Employee Recognition and Leadership Training are just three of many company attributes that make CFSC a rewarding place to work.