Come in & cash in! Cash your tax refund at CFSC. Here's how!
Set up CFSC's Tax Refund Direct Deposit*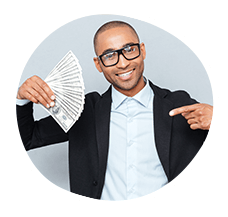 No bank account? No problem. Cash your tax refund EARLIER with CFSC's Direct Deposit*, and look forward to getting your money in CASH right away.
Unload Your Tax Refund Debit Cards at CFSC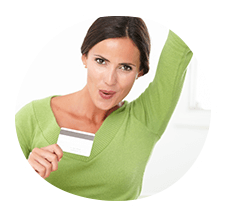 Was your tax refund loaded on a debit card? Visit your nearest CFSC location, and we will unload your card, providing you with immediate cash.
Cash your Tax Refund Checks at CFSC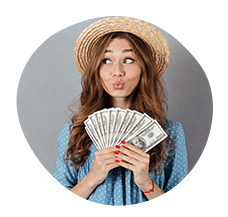 Bring in your government refund checks. Whether they are local, state or federal, we will cash them for you. No waiting for the funds to clear. Get your cash your way, today!
Visit your local store to learn more.
*This service is available at CFSC locations by application only. Individuals must submit a federal application for approval prior to filing your taxes and indicate the store where you want to cash your tax refund check. If approved, your check will be available to you earlier than having to wait for it to be delivered by mail.
Giving You the Services You Need
We understand that the needs of one community do not necessarily reflect the needs of another. CFSC focuses on the specific desires of individual communities so that we may offer services and products that best reflect the demand of each location. Our goal is to help you better manage your money, finances, and daily lives, and we're able to do that by adapting our products to accommodate your financial needs.
Services Made Just For You
With over 200 locations, it's easy and convenient to find us
We'll get your needs taken care of quickly and hassle-free
Handle your day-to-day business when it works for you, day or night
Visit a CFSC location near you for all of your Tax Refund needs!