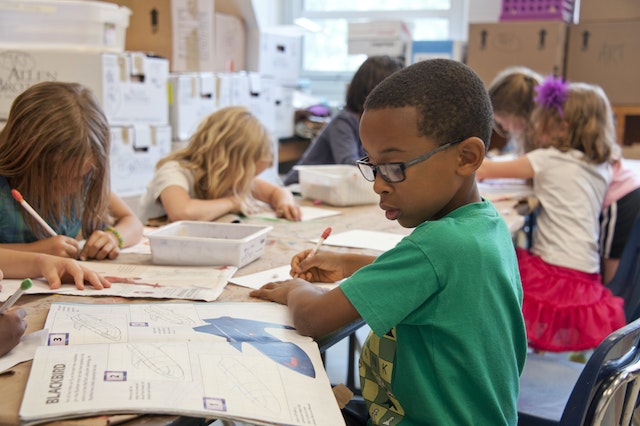 If you have ever considered an alternative to the local public or private school for your child, you have likely wondered what the relative price tags would be. Private school can cost a bundle, even for the youngest students attending them. And many families that can afford it eventually opt for that route.
But depending on where you live, there are often several different options when it comes to a child's education. Some parents homeschool. Others explore local vocational schools, especially as their kids get older and express an interest in a particular trade that can steer them toward their career of choice. As for how much each of these options cost, the answer is complicated. If it is part of a publicly funded school system, it will likely cost less than something that parents pay for out of pocket.
Magnet Schools, Charter Schools and Additional Expenses
For families considering either a magnet or charter school for their child, it helps to have an understanding of some basic differences between them. Magnet schools were designed to draw a broad diversity of students from different neighborhoods, whereas the former tend to offer smaller class sizes and more parental control. Either is a free or low-cost option if your child can get in.
A few other things to know about them:
According to the U.S. Department of Education, a magnet school can be "a public elementary school, public secondary school, public elementary education center, or public secondary education center that offers a special curriculum."
Magnets often focus on a particular area of study, whereas charters offer a variety of curricula.
Both are generally part of the public school system, making them free and open to qualifying students.
They might have a specific curriculum tailored by parents that differs from the nearest neighborhood school.
There may be extra charges for applications and special activities.
In particular, some charter school experiences may include fees that in some cases amount to thousands of unexpected dollars spent in a school year. Keep in mind that a charter school might not be able to afford extracurriculars or classes for kids with special needs – and covering the cost of unavailable but necessary services can still add up.
What About Trade Schools and Vocational Schools?
Sometimes as kids get older they want to focus on a career path that can be learned more effectively at a vocational or trade school. That special focus area can range from carpentry to computer engineering to cosmetology. However, these schools are not necessarily cheap. For example, thousands of high school-age students have graduated from the Chicago Vocational Career Academy. Indeed.com reports that sending your kid there might cost you anywhere from $500 to $30,000 depending on factors such as your family's financial needs.
If the money isn't in your budget, ask about sliding pay scales. Other vocational options in your area might be available at a much lower cost, as well, and are certainly worth exploring.
Fees and Criteria for Enrolling Students in Alternative Schools Vary
If you're looking for alternatives to high school for your child's education, you will have your work cut out for you. The cost is just one consideration, although a very important one. Students may be selected using different means. There might be a lengthy application process – for a fee – or even a lottery that dictates who will be admitted.
Explore Options in Your Area
Parents should find out what expenses they could incur if they send their child to any alternative school.
Start by taking a look at some of the options in your area. A large city will likely have more alternative schools – at a potentially higher cost – than a small town. You never know what payment programs are available, and sending your kid to the place most likely to pay off in the long run might be the smartest choice of all.
Avoid Hidden Expenses: Let CFSC Help You Manage Personal Finances
It's also smart to avoid hidden expenses in other spending areas. One of the benefits of using the financial services at a Community Financial Service Center (CFSC) is that we are transparent about what we provide, including any terms or fees. We can help you:
Cash checks
Send money
Pay your bills
And take care of auto-related needs, all under one roof.
Whatever it is, we'll do it quickly and only through fully secured systems that provide customers peace of mind. Let CFSC currency exchanges help you start the school year off on the right foot. To find out more about what we have to offer, check out the services at your closest CFSC location and stop on by!