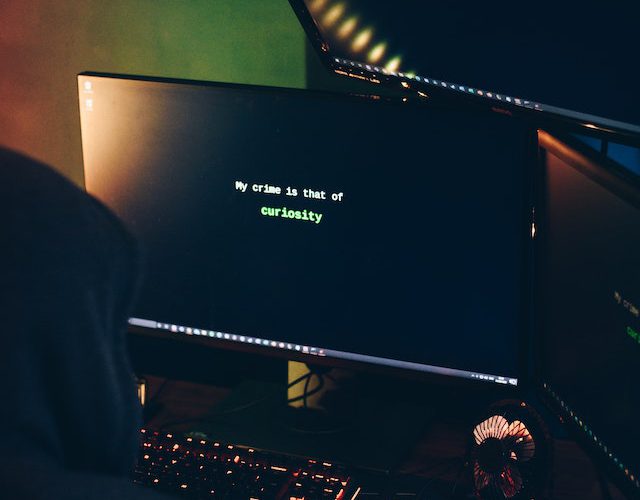 Folks these days put a lot of information online and into the hands of strangers – perhaps more than they should. According to the National Council on Identity Theft Protection, 5.7 million cases of fraud and identity theft were reported last year. That number has increasingly risen every year since people began interacting with the internet and sharing personal finance information online.
While there is no single, fool-proof solution to ensure you never fall victim to identity theft, there are many steps you can take to protect yourself and lower the likelihood that it will happen to you.
9 Steps to Prevent Yourself from Being Victimized by Fraudsters & Online Theft
Discovering a bit about how cybercriminals target people will shed light on what you can do to keep yourself from being vulnerable to fraud, particularly online. Here are 9 things you can start, or stop, doing today:
1. Avoid posting personal information like phone numbers and addresses on websites and social media.
Any sensitive information connected to your personal identity may be gathered and used to get access to other information. This in turn can help cyber criminals access bank accounts and other financial platforms.
2. Use stronger passwords.
Using a simple (ie. hackable) password across multiple channels often gets people in trouble.
3. Follow smart online spending protocols.
Find out about the many ways to spend your dollars more safely online at CFSC.com.
4. Practice strong "digital hygiene."
This means keeping the software up to date on your:
Phones
Computers or laptops
Other devices
With that in mind, be sure to organize and update your devices with the latest software and security patches.
5. Use multi-factor authentication whenever possible.
For example, this could mean using facial ID as well as a four-digit code on your phone.
6. Reduce public profiles online.
Many popular websites give us the ability to tailor what people see and who sees it. For instance, Facebook offers the option to keep your page open to the public, just to Facebook friends, only you, or the group of your choice. By being more selective you're minimizing the public exposure of your identity and calling less attention to the type of people who would misuse your information.
7. Use secure servers instead of free wifi.
Oftentimes when we are out in public – at a cafe or train station – we will instantly grab that phone and begin scrolling. However, many websites are on unsecured networks, leaving them open to fraudsters and other nefarious players. The less online exposure of your personal identity, the better.
8. Don't call attention to yourself with personal details or flashy images.
The purchase of a new car is certainly thrilling and something to celebrate (see CFSC Auto Services on how to register it so that everything is legit). But people who steal identities might be looking for something to steal, so think twice before sharing that information on social media.
9. Consider freezing your credit report.
This step can help keep criminals from gaining unauthorized access to your accounts and all the information contained in them.
Use a Debit Card to Avoid Credit Card Fraud
Credit card fraud is an all-too-common form of identity theft. One way to avoid it is by using a prepaid debit card such as Yes! Debit™, which can easily be obtained at CFSC currency exchanges throughout the country. Because you're only spending money that has been loaded onto the card, you're less likely to be targeted by fraudsters. Credit cards are attractive to thieves because they operate on a credit system that doesn't require the funds to be available at the time that purchases are made.
A few additional advantages prepaid debit cards bring:
More security
No credit history required
No surprise fees or minimum balance requirements
Use is widely accepted
To keep your money and identity safe, work with accredited organizations that have a track record of handling funds discreetly and properly. Head to your local Community Financial Service Center (CFSC) to take care of a whole array of financial and auto-related tasks, from cashing your paycheck to picking up plates and registering your new vehicle. Give us a call for more details, or stop by the nearest CFSC location today!