Tired of Waiting for Checks to Clear?
Get CASH immediately, and never wait again when you cash your tax refund at your neighborhood CFSC.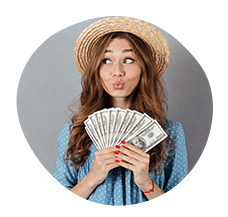 Tax season is HERE and we've got you covered! Bring in your government refund checks and Debit Cards (local, state or federal), and we will cash them for you. No waiting for the funds to clear. No need for a bank account either! You can even get your refund faster with Direct Deposit at CFSC!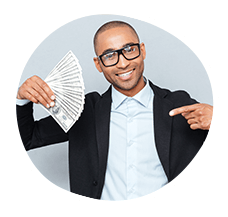 It's easy to cash a check without a bank account at CFSC. Bring your qualifying check to a CFSC store location with valid photo ID, your personal contact information including your name, address, phone number, and SS#. Once we verify the maker of the check and you as the check holder, you could be holding your cash in your hand in minutes!
Get Access To Your Money, Your Way, Right Away.
At CFSC, we understand the importance of being able to handle all of your financial needs easily which is why we provide the right services to help you manage your money, your way! Take care of all of your financial needs, in one place. Own a business? We provide business services too.
Services Made Just For You
With over 200 locations, it's easy and convenient to find us
We'll get your needs taken care of quickly and hassle-free
Handle your day-to-day business when it works for you, day or night
Many locations open 7 days a week. Select stores open 24hrs!