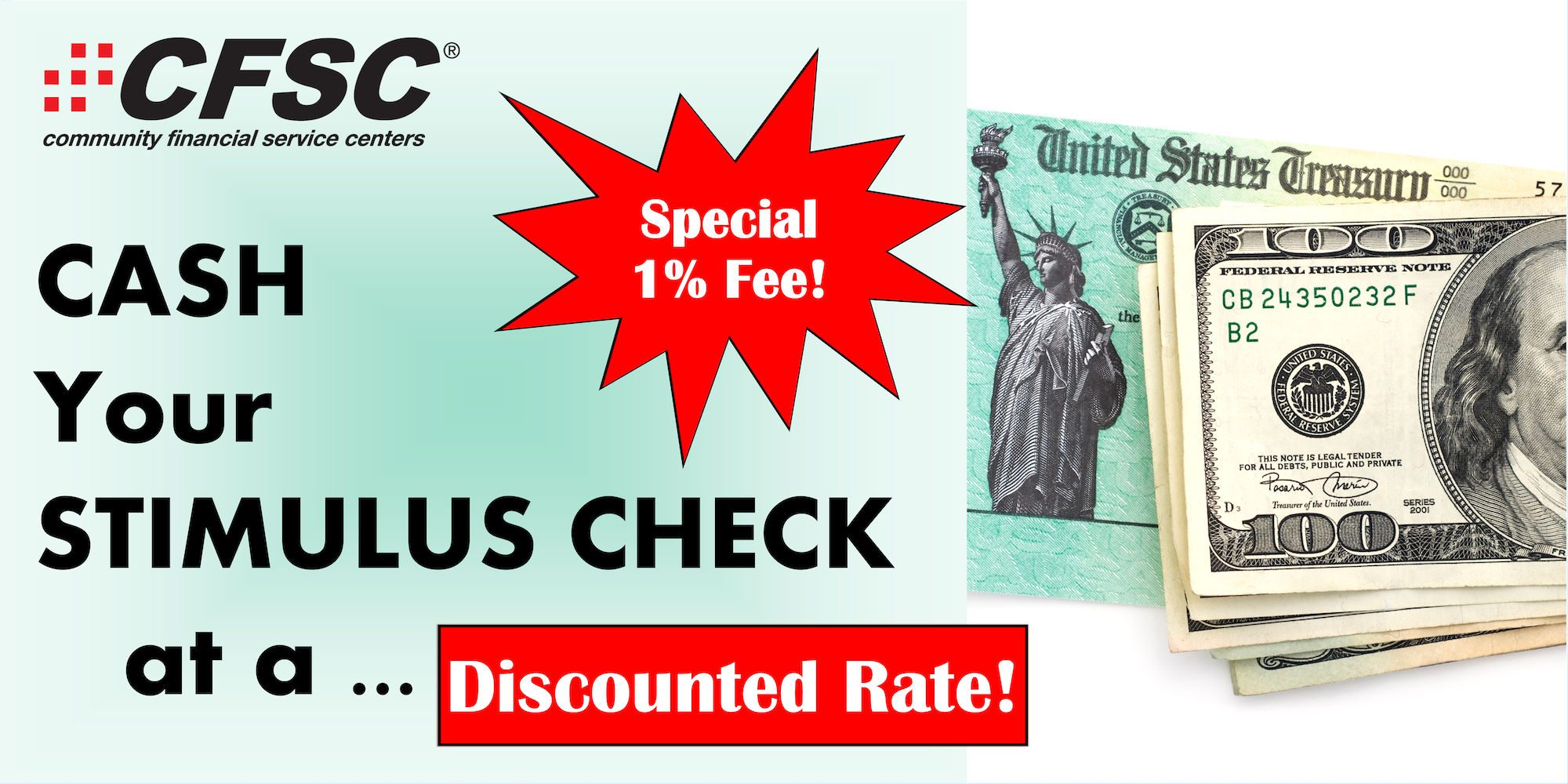 Because We Care About You!
During times like these, we know the importance of helping each other. We're always here for you and right now, we're offering a special fee to all new and current customers when you cash your government stimulus checks with CFSC!
Discounted Rate to Cash Stimulus Checks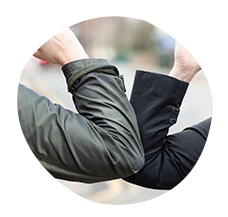 Your stimulus check is worth more at CFSC! We are now offering a discounted rate of a 1% check cashing fee when you cash your government stimulus check at CFSC. Whether you are a new or regular customer, everyone receives this discount – no coupon needed! Tell your friends and family to help them extend their savings too!
Get your Stimulus Funds Faster, at CFSC!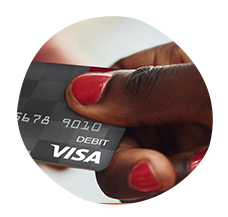 When you register at CFSC for direct deposit, the IRS can send your funds faster through secure check systems so you can pick up your check at CFSC and cash it on the spot OR the IRS can load your funds on a new debit card from CFSC and you can use your new card wherever Visa is accepted*. Just another option or two for you from CFSC! *Bank fees may apply.
Visit Your Local Store Today!
Offer available at participating locations. See store for details. Mention discount to teller when cashing your stimulus check.
We Are Here for You
Now more than ever, we need to rely on each other. CFSC is here for you, providing a safe place and the services you need to help you manage your money, your way. Take care of all of your financial needs, in one place, whether it's for your personal needs or your business.
Services Made Just For You
With over 200 locations, it's easy and convenient to find us
We'll get your needs taken care of quickly and hassle-free
Handle your day-to-day business when it works for you, day or night
Many locations open 7 days a week. Select stores open 24hrs!